NIGHTLIFE / DINNING REDEFINED

UPSCALE CHILL VIBES.
THE WINGMAN EXPERIENCE
ALL THE GLAMOUR AND EXCITEMENT OF MEMPHIS NIGHTLIFE CAN BE FOUND AT DOWNTOWN MADISON WINGMAN.
WingMan, the Award Winning flagship Location of Serial Hospitality, is a Sophisticated Restaurant/Cocktail Lounge and Transformative Memphis Event Venue conveniently located in the heart of Downtown Memphis on Madison & Second Street. WingMan is known for its high energy, elevated service and "see and be seen" professional crowd and offers a variety of experiences from after-work networking and late-night VIP Reservations to Private Memphis Corporate Events and Social Celebrations. The WingMan Experience offers a luxurious and intimate atmosphere that redefines nightlife, offering impeccable service, a dazzling array of innovative cocktails, a finely curated wine, and champagne list, and an exquisite chef-driven menu available from open to late. WingMan's commitment to excellence in the service and entertainment industry has resulted in achieving outstanding ratings and the award of excellence from our return guests and clients.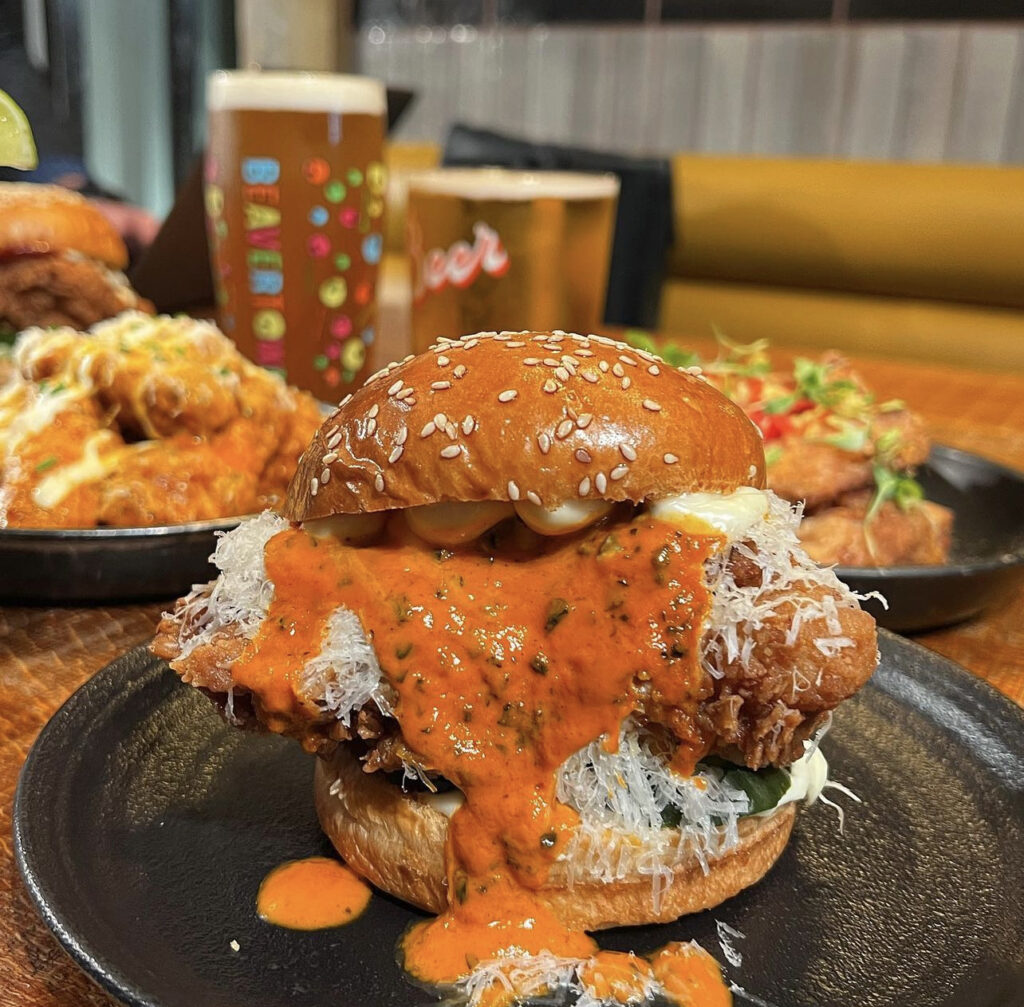 WingMan was developed by nightlife innovator, John Oloo. In 2023, our founder John Oloo launched Serial Hospitality and WingMan, within the historic building stationed on Madison and Second St. Serial Hospitality's success and numerous accolades can be directly attributed to John's invaluable experience within up-market nightlife and dining, as well as his unwavering high standards for product and service quality. In addition, John's poise and creative aptitude for production, marketing and aesthetics are the driving force behind the flourishing brand.
With specially curated cocktails, upscale fine dining, the most relaxing atmosphere he achieved it all. Feeling safe and secure, different celebrities can be sighted dining or enjoying a cocktail while having the best time of there life while also offering Top-Notch security.
WINGS . HOOKAH . DRINKS